Many friends have found that the performance of the uv flatbed machine has dropped sharply after a period of application. If it is not operated properly, it will cause damage to the device. This will increase the application cost of the manufacturer. Today, follow Skycolor to see what it is The reasons lead to a sharp drop in the performance of the uv printer: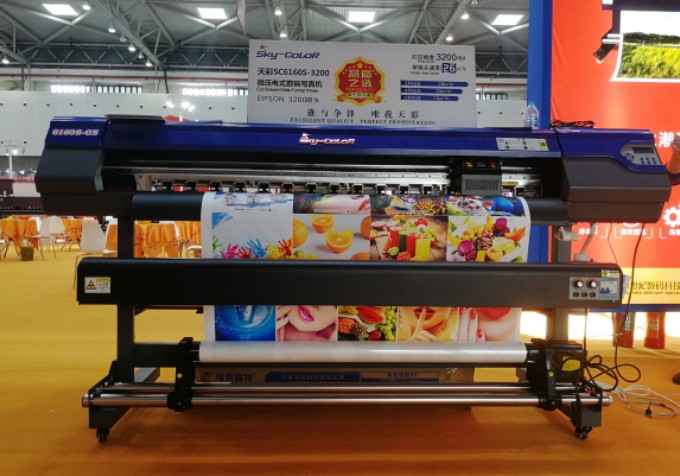 1. Equipment problems. At present, the quality of uv printers on the domestic market is uneven. If there is a problem with the stability of the equipment itself, then a high scrap rate will become inevitable. Therefore, choosing a good brand and a reliable manufacturer is the key It is very important, as the saying goes, you get what you pay for, users must not choose low-quality equipment just because they are greedy for cheap.
2. There are problems in the production environment. Although the process of uv printers has been improved in recent years, the adaptability of the equipment has been significantly enhanced, but it has not yet reached the realm of ignoring the environment. Some relatively poor uv printers are not suitable for equipment. The dependence on the printer is getting stronger and stronger, and it can't meet the requirements of industrial production. Skycolor UV printers need to undergo strict testing before leaving the factory. The scrap rate is less than one thousandth, which can effectively reduce the loss of customers.
3. There is a problem with the supporting software system. The software system is also an important factor affecting the pass rate of printing products. Some relatively poor equipment usually encrypts the user's software, resulting in poor functions. Generally, there is no way to guarantee the user's subsequent upgrade. Seriously It has damaged the industry development of uv printers and left a bad impression on users.
Zhengzhou New Century Digital Technology Co., Ltd (Skycolor UV Printer:
www.skycoloruv.com
) is a professional high-tech enterprise engaged in R&D, production and sale of skycolor uv flatbed printer,skycolor uv roll to roll printer and related consumables.
Over the years,company has accumulated rich experience in digital uv printing field and gathered a batch of employees with professional skills. With high product quality and standardized service system,company has won high reputation from global market and trust of cooperated units.